During National Women's History Month, let's take the time to remember and acknowledge women history makers and think about how we are inciting change for women in today's environment. In addition to leading the fight for gender equality, women are actively combating racism, prejudice, lack of access, and other systemic aggressions. These factors emphasize the need for intersectionality in the work toward equity and justice.
It is important that we see true representation in leadership roles now so the way is paved for the next generation of women. Today, we get the chance to highlight some of our exceptional partnerships with women leaders and learn from their experiences.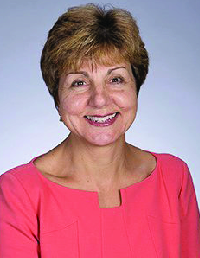 Diane Nahabedian
Executive Director
Helping Hands: Monkey Helpers
The original purpose of Helping Hands: Monkey Helpers, founded in 1979, was to raise and train capuchin monkeys to provide daily assistance to people living with mobility impairments. In 2021, the organization ceased the training/placement services of monkeys and began exploring a variety of options using innovative technologies to assist those living with physical disabilities while continuing to support their current recipients, special care homes, and post-service monkeys. Nahabedian uses her expertise in funding and strategic relationships to guide the organization in the right direction.
Who has inspired you to be a leader and why?
I don't look in the mirror and necessarily see a "leader." However, my late mother, a first-generation American, might see it differently. She inspired me to strive to be the best, to be a leader, and to never give up. A quiet woman who felt fiercely that women must be well-educated and rise to the top in all areas of society including business, education, and politics, I don't have to look too far ahead to see who inspires me. As a woman who juggled "work-life balance" before the term was popular, my mother raised two girls and was the primary caregiver to my father, who had multiple sclerosis (MS). Leading an organization that is finding new technologies to assist people living with physical disabilities, including MS, would make my mother extremely proud. By watching my mother in action, I learned that leading means taking care of one another. It was important to her that she was available to assist others who might find themselves taking care of their loved ones. She was a civilian professional on an air force base and regularly made sure the service people, especially young women, were taken care of personally and professionally. I also learned from my mother that leading doesn't just mean charging forward. It means compassion and looking out for the next generation while assisting the women who are younger and ready to take on their own new challenges. Who inspired me and still inspires me? My mother, Valerie Kazarosian Nahabedian.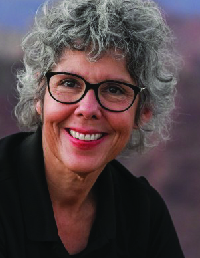 Danielle Segura
Chief Philanthropy Officer
Grand Canyon Conservancy
Segura works with her team to support the organization's mission to protect and conserve the beauty and history within Grand Canyon National Park. She is a nonprofit "lifer" and values her role in helping connect individuals' legacy to "something that lives far beyond them."
What advice would you give to women about developing leadership skills?

I have been fortunate to have had strong and inspirational mentors. In my early career, I was on the visual arts faculty and gallery manager at a small school in California. The Vice President of Philanthropy recognized my affinity for building relations to further the school's mission and asked me to join her team as a Major Gifts Officer.
I'll never forget the day she brought me into her office and told me I could sit in her seat one day; this opened a world of possibilities and created a path for me in philanthropy. I have since kept that mentorship in my own practice with a dedication to creating new pathways for my female colleagues to grow and thrive.
Grand Canyon Conservancy has a strong legacy of women in leadership positions, including our current CEO, COO, and CFO. They are a strong group of insightful and dynamic women bringing more complexity to relationships and a broader view of connections. Having our presence equally at the table is the perfect balance to building a more equitable world that promotes and empowers women.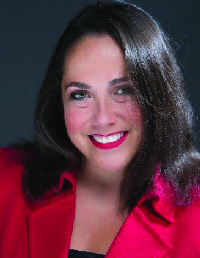 Jennifer Scott
Executive Vice President
Society of Women Engineers (SWE)
As part of the executive team at SWE, Scott works to create an inclusive community among employers in the recruitment, retention, and advancement of women in engineering and technology. Within her role, she has established strategic connections globally that drive the implementation of SWE's mission, thus creating and expanding programming; co-founded and co-leads the STEM Reentry Task Force; and developed a gender corporate culture study that is leading to new research and innovations.
How do you push for systemic change for ideas that are new or not yet popular?
To push for change, it's important to be able to network with key stakeholders at all levels from appropriate departments. It's through these communications that you can rally support and detect any hesitations or roadblocks that might delay the change you are trying to implement. The key is persistence and the ability to tailor and target the message to each audience while leveraging your influence to gain approval.
Campbell & Company is committed to providing an inclusive and equitable environment where everyone feels valued and heard. Our consultants are well-versed in recruiting diverse leaders for nonprofit organizations across the United States. Nonprofits advance justice, opportunity, and equity throughout our society—and we bring this same commitment to our practices and culture as a company. Out of last year's placements alone, 93% of them were women, and our Executive Search team is incredibly honored and proud to have placed and partnered with such influential leaders.
We are proud to be named as one of the top search firms that work for women of color in 2021 by Women of Color in Fundraising and Philanthropy. With a combined 70 years of collective experience, our AIRS-Certified Diversity and Inclusion Recruiters also bring a record of success to each executive search engagement and will work closely with you to find the right candidate who believes in your mission and is ready to make a meaningful impact in the community.
Contact us at es@campbellcompany.com to launch the Campbell & Company team within your organization.