Our team is our greatest strength
Work with people who shape fundraising and executive search as a practice and philanthropy as a force for change.
we are campbell & company
Join a Team Committed to Making an Impact
Our team approach to serving organizations means we can select the right group of professionals with the right balance of knowledge, skills, and experience. Underlying all our work is a shared focus on the Campbell & Company mission: to collaborate and innovate with people who change lives through philanthropic vision and action. 
Our Differences Make Us Stronger
Inclusion is a core value at Campbell & Company. We pride ourselves on respecting and accepting others without biases based on our differences. We share a commitment to creating an inclusive work environment where everyone feels welcomed, accepted, and safe.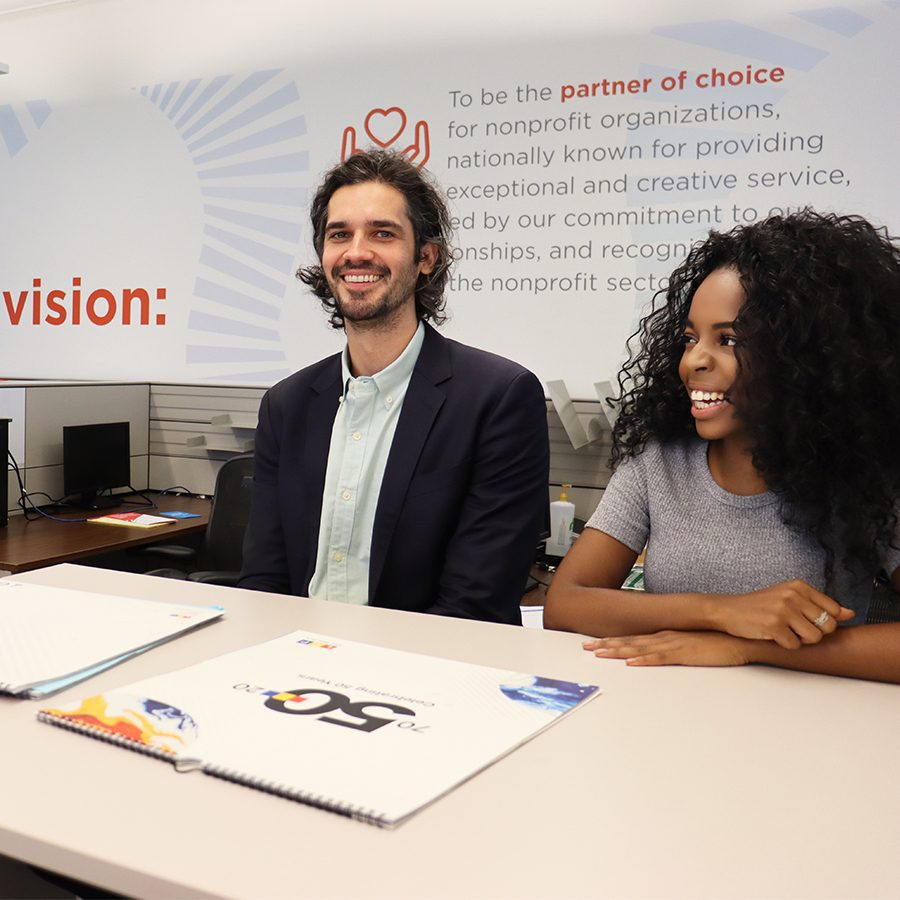 we are campbell & company proud
Campbell Proud
Watch the Campbell & Company team share their experiences of how being their authentic selves empowers them to impact the workplace, client work, and communities positively. 
The Benefits We Love
From health to financial wellness, we continue to support our employees during life changes and help them realize their fullest potential.
Health & Wellness
Financial Wellness
Professional Development
Paid Time Off
Volunteer Time Off
Leaves of Absence
Supporting Your Growth
Our employees are encouraged to enhance their growth through professional development opportunities. We are committed to continuous learning. Over 50% of our team has earned promotions since starting with the firm.
Volunteer Time Off
Our Volunteer Time Off policy exemplifies what makes Campbell & Company "The Company to Be"! Watch our Co-Presidents give a peek into the day our team spent volunteering at the Greater Chicago Food Depository.
We Are 100% Employee-Owned
When you join Campbell & Company, you have a direct path to ownership through firm stock at no cost. That sets us apart. Campbell & Company's success flows to you in the form of shares and, ultimately, an increase in your assets. As a Campbell & Company employee-owner, you can be proud of our shared financial success.