C-Suite Searches
Offering guidance to help find the perfect leader to guide your nonprofit organization forward.
What You Get
A Trusted Partner Committed to Finding High-Quality C-Level Talent
Whether your organization seeks a CDO, CFO, CMO, or CXO, Campbell & Company has a track record of success in finding the right talented leaders to fill any leadership role in your organization.
We work with your team to understand your organization's culture, what makes it unique, and the specific experience and characteristics that allow your divisional leaders to thrive. With our unparalleled expertise and broad networks throughout the sector, we can assess and reach highly qualified talent.
Thought Leadership
Recruiting Diverse Executives
Campbell & Company is dedicated to creating an equitable future for your organization. Listen to what drives our Vice President of Executive Search, Dan Nevez's passion to open doors for executive leaders of color.
People Matter. Results Matter.
AIRS Certified Diversity and Inclusion Recruiters
Ranked one of America's Best Recruiting Firms by Forbes Media
Top 10 Search Firms that Work for Women of Color by Women of Color (WOC) in Fundraising and Philanthropy
Don't see the opening you're looking for?
Candidates, we invite you to submit your resume for future opportunities.
Campbell & Company is committed to protecting your personal data. All information will be kept confidential.
Meet Some of Our Recently Placed Leaders
Campbell & Company's award winning team of Executive Search experts will help you find transformative leaders to help create a long lasting impact.
Carol Lipari
Director of Equity & Strategy
This past week, Carol Lipari (경서미).  began her role as Access Living's first Director of Equity & Strategy. Carol will be leading their disability justice strategy across the organization with an overarching focus on equity. This includes a strong emphasis on Access Living's anti-racism and equity work. Prior to this role, Carol was a People Culture Equity Manager at AIDS Foundation of Chicago, where she implemented key DEIA strategies in alignment with their race equity action plan while also coaching senior leaders and staff through workshops and various initiatives. Throughout her career, Carol has leveraged her skills in dismantling systemic inequities to support disabled communities. We are thrilled to see her step into this important role as she continues to advance race equity work and create places for diverse communities to thrive.
Emily Hansen
Director of Development
Emily joined Chicago Shakespeare Theater as their Director of Development in September 2023. She brings twenty years of experience in nonprofit fundraising and leadership for cultural and social service institutions, with significant expertise in principal giving at the seven- and eight-figure level. Emily most recently served as the Associate Vice President of Transformational Giving for the Museum of Science and Industry, after spending six years fundraising for low-income housing initiatives as Senior Director of Development for Enterprise Community Partners. We are thrilled that she will bring her combined passions for philanthropy and the arts to her role at Chicago Shakes.
Lori Ann Summers
Vice President of Advancement
On September 18, Lori Ann Summers will be joining Queens University of Charlotte as their new Vice President of Advancement. Lori Ann brings over two decades of fundraising experience in higher education with her most recent role having been the Vice President for Institutional Advancement at Newberry College. As a natural relationship builder and highly organized strategic leader, we look forward to seeing Lori Ann's future leadership at Queens!
Kate Kennedy
Chief Development Officer
Kate Kennedy began her role with National CASA/GAL as the Chief Development Officer in September 2023. Kate brings over two decades of expertise as a nonprofit executive in fundraising, community organizing, volunteer development, and membership recruitment.
Most recently, she served as Director of Development, Mid-Atlantic for Share our Strength, a national nonprofit that works to end childhood hunger.  She has also served as the Chief Development Officer of the League of Women Voters, and the Director of Development for the Washington School for Girls, a tuition-free private school serving girls from Anacostia, DC.  She's also served as an elected official on her local city council for six years and sits on the board of Community Bridges, a nonprofit empowering young women in Maryland.  She is a certified fundraising executive (CFRE) and holds an MBA from Georgetown University. Her bachelor's degree is in English and Women's Studies from Keene State College in NH.  She lives with her husband Bill in College Park, Maryland where they serve as foster parents to teen youth.
Jenny Mueller
Chief Revenue Development Officer
This fall, Jenny Mueller will be stepping into her new role with the Zoological Society of Milwaukee as their Chief Revenue Development Officer. Jenny has led fundraising teams for animal welfare, arts & culture, and community foundation organizations throughout her 20-year career. For the past ten years, Jenny has served as the Vice President of Development at Wisconsin Humane Society (WHS), where she led fundraising efforts for their six different locations and managed a team of 20 fundraising professionals. In that role, she supported the acquisition of three additional shelters, worked continuously to elevate her team, and directed the creation and execution of WHS' long-range development plan and related metrics. Jenny received her B.A. in Communications and Public Relations from the University of Wisconsin – Green Bay (Summa Cum Laude) and her M.S. in Nonprofit Management from the University of Wisconsin – Milwaukee (Summa Cum Laude). She is a member of the Association of Fundraising Professionals and has received its Certified Fundraising Executive (CFRE) designation. She is an experienced professional in animal welfare and looks forward to applying her passion and thoughtful leadership to her new position at the zoo.
Marshall Eisen
Chief Content Officer
Marshall Eisen is currently the Chief Content Officer at KUOW, holding overall responsibility for all content creation and community engagement while leading the content making strategy for multiple platforms.
Marshall has created innovative content for major media platforms for over 25 years and is responsible for more than 1000 hours of non-fiction programming seen by more than 150 million people worldwide. While at MTV, Marshall developed some of the network's most successful and longest-running series, including "True Life" and "Catfish," earning Emmy, Peabody and Edward R. Murrow awards. He led teams that covered an array of topics including the opioid crisis in rural America, life in Baghdad post-U.S. occupation and the effects of poverty on young people in sub-Saharan Africa. Marshall continued to develop and oversee impactful non-fiction series at CNBC, most notably "Back in the Game" with Alex Rodriguez and "Cleveland Hustles" with LeBron James. Most recently, Marshall ran podcast development and production at Recount Media, executive producing shows featuring the esteemed journalists John Heilemann, LZ Granderson and Will Leitch.
Annette Promes
Chief Marketing Officer
Annette has worked in marketing for more than two decades, holding leadership positions across a variety of for-profit and non-profit organizations. Those include KUOW Puget Sound Public Radio, Kiva Microfunds, Amazon, Big Fish Games, Expedia, Microsoft, and AT&T/Cingular Wireless. Annette advocates to increase equity and representation in hiring, mentoring, and career development programs with a focus on increasing equity for Black, Latinex and Native American individuals.
Annette is currently the Chief Marketing Officer at KUOW Puget Sound Public Radio, where she is responsible for enhancing KUOW's reputation in the community, igniting brand obsession among core and new audiences, growing and engaging an increasingly diverse audience, and influencing a heightened value proposition among KUOW listeners to create a climate conducive to philanthropy.
Kris Lewis
John S. Behnke Director
Kris Lewis joined the Henry Art Gallery of the University of Washington as John S. Behnke Director in August of 2023, following a successful tenure at The Fowler Museum at UCLA where she brought in critical revenue, raised the visibility of the museum, and helped realize countless exhibitions and programs that showcased diverse narratives. Prior to The Fowler, Kris held fundraising positions at the Museum of Contemporary Art, Los Angeles, Otis College of Art and Design, Los Angeles, and The Whitney Museum of American Art, New York; has been an international fundraising consultant; and has managed high-profile public art projects. Kris recently established and oversees The Martha Alf Foundation, which honors the late artist and awards scholarships to MFA students in Los Angeles. She holds a BA in Art History from Denison University and an MA in Visual Arts Administration from New York University, where she has been a visiting lecturer and student mentor since 2015.
Committed to Advancing an Equitable and Inclusive Workplace
We are proud to partner with nonprofits to advance justice, opportunity, and equity throughout our society—and we bring this same commitment to our practices and culture as a company.
Diversity means something different to every organization; our goal is to help all our clients be as inclusive as possible. Our search practice possesses an outstanding track record for preparing diverse slates of candidates.
Ranked a Top 10 Executive Search Firm for Women of Color by

(WOC)®.

The results of Campbell & Company searches reflect our commitment to diversity and equity.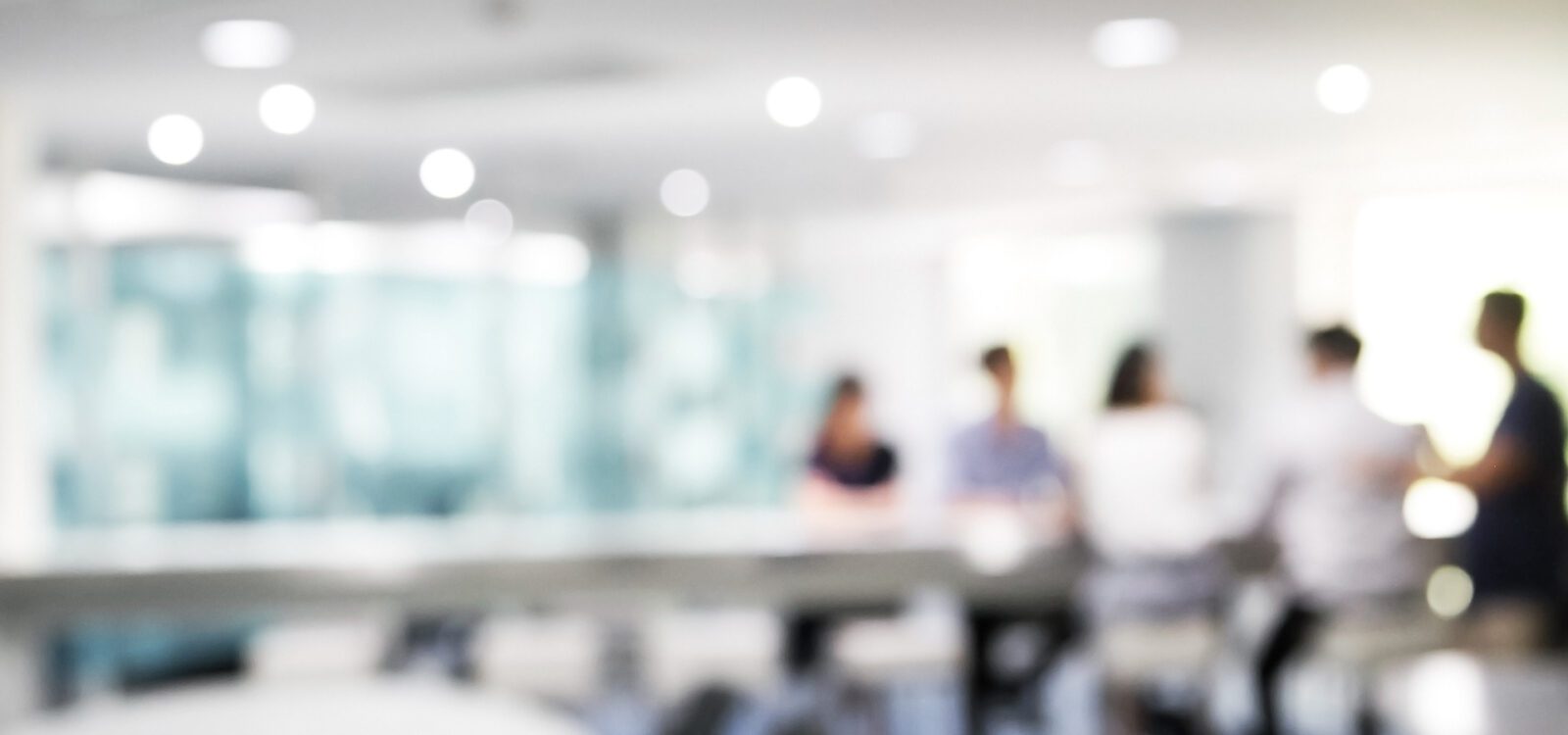 Guidance As You Find Your Next Standout Leader
Our Executive Search team is here to lead the way.
Executive Search is Only a Piece of the Puzzle
There's your data, your fundraising goals, and your story that connects your mission and gets it in front of the people who need it most.
Transformational Change Starts With a Conversation
Supporting nonprofits is our passion. We're excited to connect the best people with the most important organizations.