Chief Executive Searches
Placing executive leaders to drive sustainable growth for nonprofits and mission-driven organizations.
What You Get
A Team of Consultants Dedicated to Finding Your Next Leader
The selection of a new chief executive is fundamentally one of the most important – and stressful – decisions any nonprofit board will make.
Whether your organization is facing a planned or unexpected transition of its top leader, a lot rides on the decision of choosing your next chief executive. We will partner with you on forming a search committee, assessing what you really need in your next leader, and thoughtfully guide you through the decision-making process so that you can be confident in choosing the right leader for your organization.
Success Story
Burke Museum of Natural History and Culture
Campbell & Company Executive Search consultants Dan Nevez and Alexandra Catuara discuss our partnership with Gabriela Chavarria, Ph.D., Executive Director, and her successful placement at the Burke Museum of Natural History and Culture.
Meet Some of Our Recently Placed Leaders
Campbell & Company's award winning team of Executive Search experts will help you find transformative leaders to help create a long lasting impact.
Jenny Mueller
Chief Revenue Development Officer
This fall, Jenny Mueller will be stepping into her new role with the Zoological Society of Milwaukee as their Chief Revenue Development Officer. Jenny has led fundraising teams for animal welfare, arts & culture, and community foundation organizations throughout her 20-year career. For the past ten years, Jenny has served as the Vice President of Development at Wisconsin Humane Society (WHS), where she led fundraising efforts for their six different locations and managed a team of 20 fundraising professionals. In that role, she supported the acquisition of three additional shelters, worked continuously to elevate her team, and directed the creation and execution of WHS' long-range development plan and related metrics. Jenny received her B.A. in Communications and Public Relations from the University of Wisconsin – Green Bay (Summa Cum Laude) and her M.S. in Nonprofit Management from the University of Wisconsin – Milwaukee (Summa Cum Laude). She is a member of the Association of Fundraising Professionals and has received its Certified Fundraising Executive (CFRE) designation. She is an experienced professional in animal welfare and looks forward to applying her passion and thoughtful leadership to her new position at the zoo.
Marshall Eisen
Chief Content Officer
Marshall Eisen is currently the Chief Content Officer at KUOW, holding overall responsibility for all content creation and community engagement while leading the content making strategy for multiple platforms.
Marshall has created innovative content for major media platforms for over 25 years and is responsible for more than 1000 hours of non-fiction programming seen by more than 150 million people worldwide. While at MTV, Marshall developed some of the network's most successful and longest-running series, including "True Life" and "Catfish," earning Emmy, Peabody and Edward R. Murrow awards. He led teams that covered an array of topics including the opioid crisis in rural America, life in Baghdad post-U.S. occupation and the effects of poverty on young people in sub-Saharan Africa. Marshall continued to develop and oversee impactful non-fiction series at CNBC, most notably "Back in the Game" with Alex Rodriguez and "Cleveland Hustles" with LeBron James. Most recently, Marshall ran podcast development and production at Recount Media, executive producing shows featuring the esteemed journalists John Heilemann, LZ Granderson and Will Leitch.
Annette Promes
Chief Marketing Officer
Annette has worked in marketing for more than two decades, holding leadership positions across a variety of for-profit and non-profit organizations. Those include KUOW Puget Sound Public Radio, Kiva Microfunds, Amazon, Big Fish Games, Expedia, Microsoft, and AT&T/Cingular Wireless. Annette advocates to increase equity and representation in hiring, mentoring, and career development programs with a focus on increasing equity for Black, Latinex and Native American individuals.
Annette is currently the Chief Marketing Officer at KUOW Puget Sound Public Radio, where she is responsible for enhancing KUOW's reputation in the community, igniting brand obsession among core and new audiences, growing and engaging an increasingly diverse audience, and influencing a heightened value proposition among KUOW listeners to create a climate conducive to philanthropy.
Kris Lewis
John S. Behnke Director
Kris Lewis joined the Henry Art Gallery of the University of Washington as John S. Behnke Director in August of 2023, following a successful tenure at The Fowler Museum at UCLA where she brought in critical revenue, raised the visibility of the museum, and helped realize countless exhibitions and programs that showcased diverse narratives. Prior to The Fowler, Kris held fundraising positions at the Museum of Contemporary Art, Los Angeles, Otis College of Art and Design, Los Angeles, and The Whitney Museum of American Art, New York; has been an international fundraising consultant; and has managed high-profile public art projects. Kris recently established and oversees The Martha Alf Foundation, which honors the late artist and awards scholarships to MFA students in Los Angeles. She holds a BA in Art History from Denison University and an MA in Visual Arts Administration from New York University, where she has been a visiting lecturer and student mentor since 2015.
Barb Harris
Regional Director of Advancement, Northern California
Barb Harris joined Jesuits West Province as Regional Director of Advancement, leading major gifts fundraising within the Northern California area. Barb brings development and marketing expertise, spanning Catholic and Jewish independent schools, including K-8 and college-prep level institutions. Previously as Director of Advancement at Brandeis Marin, Barb raised $1.2 million annually, having responsibility for all advancement functions, internal and external, including individual giving, alumni engagement, and special events. Barb is driven to support a cause greater that her own self-interest and for her, the Jesuits represent that philosophical intrinsic value.
Monica Meyer
Vice President of Advancement
Monica Meyer brings an extensive background in orchestra administration and leadership, most recently serving as interim executive director for the Virginia Symphony Orchestra, where she has worked since 2014 and held multiple senior leadership positions. Meyer began her career at the Pittsburgh Symphony Orchestra in positions of increasing responsibility over eight seasons. As the first graduate of the West Virginia University School of Music to combine music performance with dual administrative studies, she worked alongside faculty to develop the program's curriculum for herself and future students.
Nicole Williams
Executive Director
Nicole is the Executive Director of Local Initiatives Support Corporation (LISC), a national nonprofit supporting community development in cities and rural areas throughout the country. in Los Angeles. Previous to her placement, she served as the Senior Vice President and Head of Nonprofit Banking for Banc of California, where she was recruited to build a business focused on nonprofits and CDFI entities in California. Prior to joining Banc of California, Nicole spent nine years at J.P. Morgan, leading various lines of business within the bank and also served as Senior Director of Economic Development for Mayor Antonio Villaraigosa of Los Angeles. She brings over ten years of extensive experience working with cities, counties, and municipal agencies.
Stuart I.R. Haniff, MHA
Chief Development Officer
Stuart joined the Harry Chapin Food Bank as their Chief Development Officer in March 2023. Stuart has dedicated the past two decades of his working life to philanthropy. Stuart considers himself a food banker at heart and a friend/fund-raiser by trade. He has previously served as a Chief Executive Officer and Chief Philanthropy Officer at major food banks across the United States, where he has spearheaded development activities and led multi-faceted development teams. Stuart most recently served as Vice President of Philanthropy for Feeding South Florida, where he increased philanthropic support for the organization and built their fundraising infrastructure. With a background in healthcare, the intersection of hunger and health is Stuart's North Star. We are thrilled that he will bring his proven, executive-level experience and passion to eradicate hunger to his new role at Harry Chapin Food Bank. 
Areas of Expertise
Through numerous searches for chief executives, we have come to understand the qualities that make a great executive leader for an organization.
With over 20 years of experience recruiting top executives, it means we know how to find:
Diverse and visionary leaders to guide long-term strategy and growth
Leaders with skills in fundraising and revenue generation
Successors for long-time leaders or organizational founders
Executives from the for-profit and public sectors with a passion to transition to nonprofit leadership
What Our Clients Are Saying About Us
Ashley Jordan, Ph.D.
President and CEO
African American Museum in Philadelphia
"Campbell & Company is more than just a search firm, but a company that advocates well beyond the placement of the candidates. This additional support that Campbell provides is professionalism with care. They are an organization committed to the success of their clients and their accessibility to be a resource is unmatched."
Doug Mitchell
Executive Director
Glacier National Park Conservancy
"Until I met the Campbell & Company Executive Search team, my experience over a long career with executive search firms had, frankly, been mixed at best. From my first interaction with them, I knew this was a different kind of firm. They are truly interested in finding the best candidate for the organization they are representing, and they go about it by developing authentic, supportive, and meaningful relationships with candidates. For me, too many search firms come across as purely transactional. Campbell & Company is different. They are truly special and I am a better executive thanks to their involvement with me and my organization."
Elias Rosario
Chief Administrative and Financial Officer
Heartland Alliance
"The Campbell & Company Executive Search team met every metric and requirement outlined within the written search strategy and we were quickly presented with a highly qualified and impressive candidate pool to fill the CHRO position. Thank you, for successfully filling one of our most challenging positions with an excellent candidate, in record time, It was a very helpful and pleasant experience."
Paul Bessire
Chief Advancement Officer
Natural History Museum of Los Angeles County
"Campbell & Company has made a significant contribution to our fundraising success in the years of our work together. We value them as true partners who contribute to and enhance our ongoing efforts in a comprehensive, highly strategic manner. Campbell & Company has deep experience in all aspects of an innovative development program, from annual fund execution, executive search, database management, to principal giving strategy. Their expertise has brought us new revenue streams, helped us plan and launch campaigns, and brought top-notch development professionals to our team – including me!"
Marie Trzupek Lynch
Former CEO and President
Skills for Chicagoland Future
"Our Chief Program Officer is amazing. She's one of the best hires we've made, and I would never have found her without Campbell & Company. We are so lucky to have her at Skills!"
Diane Regas
President and CEO
Trust for Public Land
"We partnered with Campbell & Company's Executive Search team to recruit our first Chief People and Culture Officer. I was thrilled with their support throughout the search, the quality of candidates presented, and the team's ability to understand and respond to our needs for this role. I would recommend Campbell & Company without hesitation."
Committed to Advancing an Equitable and Inclusive Workplace
We are proud to partner with nonprofits to advance justice, opportunity, and equity throughout our society—and we bring this same commitment to our practices and culture as a company.
Diversity means something different to every organization; our goal is to help all our clients be as inclusive as possible. Our search practice possesses an outstanding track record for preparing diverse slates of candidates.
Ranked a Top 10 Executive Search Firm for Women of Color by

(WOC)®.

The results of Campbell & Company searches reflect our commitment to diversity and equity.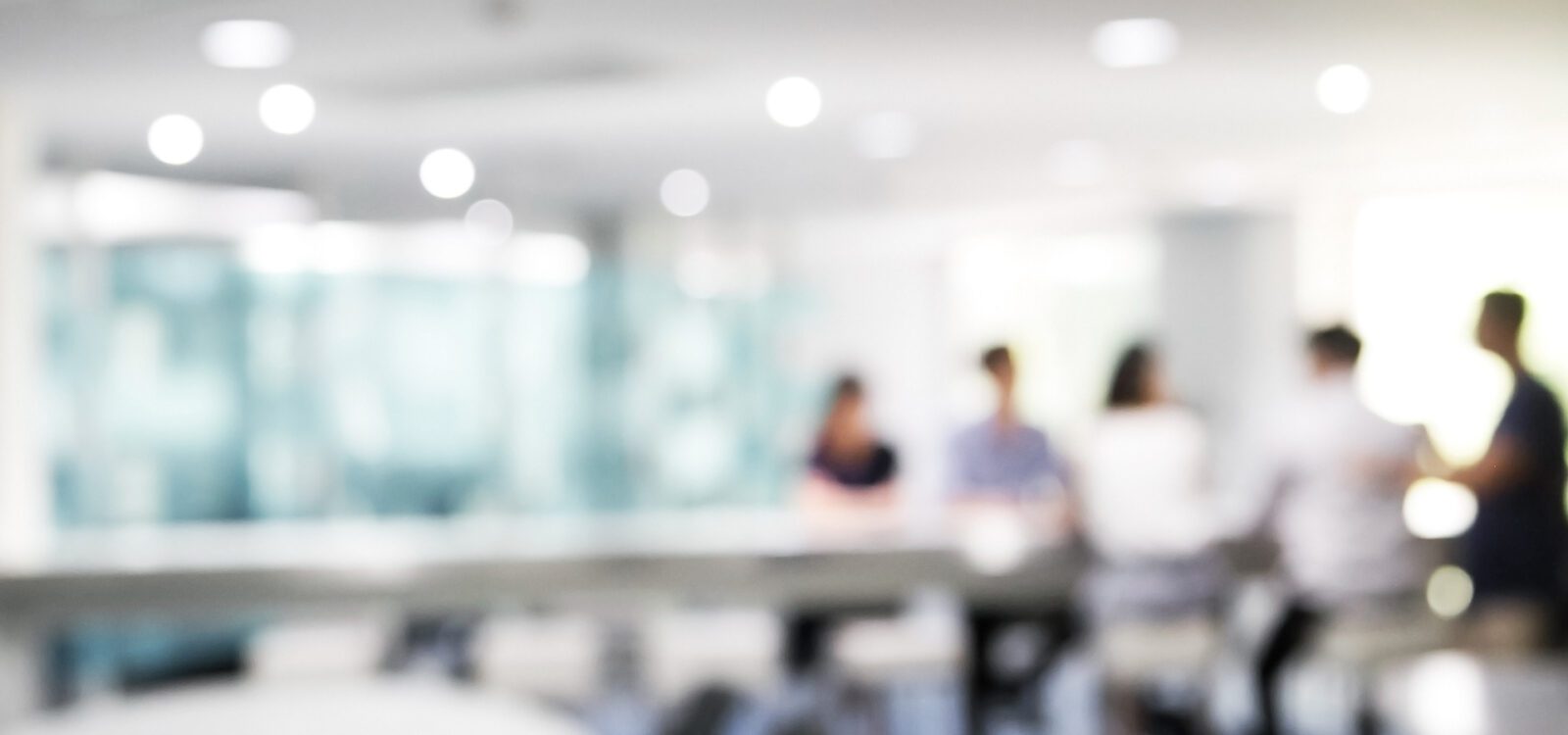 Guidance As You Find Your Next Standout Leader
Our Executive Search team is here to lead the way.
People Matter. Results Matter.
Of our searches yielded diverse candidates for consideration.
of our placements were executives of color.
of our placements were women.
Executive Search is Only a Piece of the Puzzle
There's your data, your fundraising goals, and your story that connects your mission and gets it in front of the people who need it most.
Transformational Change Starts With a Conversation
Supporting nonprofits is our passion. We're excited to connect the best people with the most important organizations.