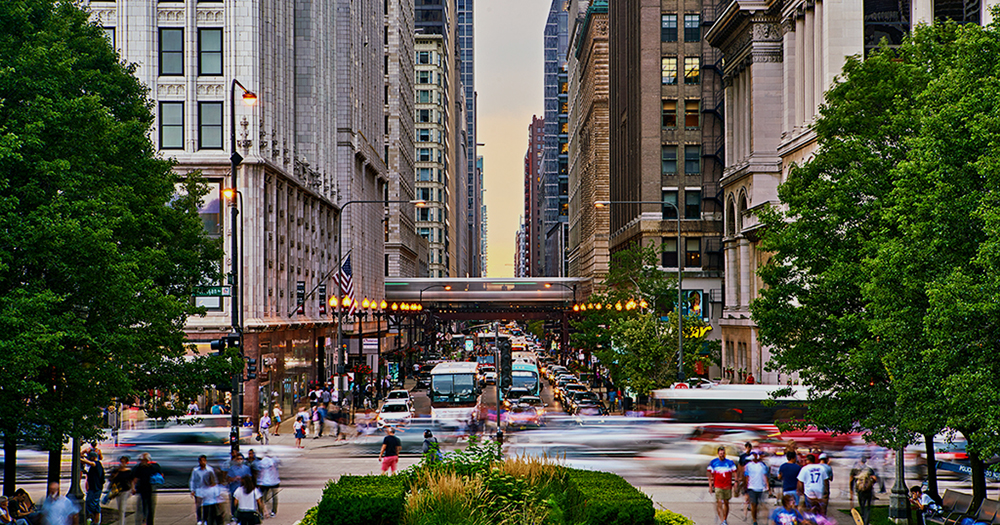 The state of the world has made us want to connect with more of you, more often. For the rest of 2020, the Campbell & Company Communications team is sharing a new article every week that explores a topic in case development and fundraising communications, drawn from our work.
Whether it's thinking about how to approach fundraising communications against the backdrop of current events or tackling an evergreen challenge we see time and time again in nonprofits across the sector, these articles focus on practical tips to empower fundraising leaders in their day-to-day work. Subscribe to the series here.
---
They are the kind of donor questions we hear all the time—and dread…

These plans sound great—but what do they add up to?

I love the new leader so far—but where are they taking the organization?

This sounds like what you're already doing, just more of it. What will be different afterward?
The situation and wording may vary, but the underlying question is the same: What's your vision?
Over time, we've realized that strong visioning is at the core of not only successful fundraising, but successful organizations—in moments of leadership transition, strategic planning, campaign preparation, and beyond.
Why You Need a Strong Vision Statement
Nonprofits are constantly engaged in answering two questions for their donors and community:

What impact are we making today?

How will our work impact tomorrow for the better?
While the day-to-day impact our clients make is crucial and tangible, it's this sector's commitment to imagining a better future that binds nonprofits together and sets them apart.
A vision is the "why" at the heart of everything a nonprofit does. And a vision statement is a critical complement to any mission, clearly articulating the long-term change an organization, campaign, or program aspires to achieve.
For instance, at Campbell & Company, our mission is "to collaborate and innovate with people who change lives through philanthropic vision and action." This is the core of our work—it's what we do every day. But it's the aspiration captured in our vision— "to be the partner of choice for non-profit organizations"—that drives us forward, inspiring us to improve upon our work whenever and however possible.
A good vision statement will:
Create a unifying purpose

for staff, donors, and other constituents alike that builds new levels of consensus and buy-in

Support staff and volunteer leadership as they advocate for your organization

by providing an inspirational, overarching message they can easily share

Deepen donor and community relationships

and help drive transformational giving and commitment
That's a lot of power in just one statement! But only if it's done well. And when we look around the nonprofit sector, we see that…
A Good Vision Is Hard to Find
"Put a man on the moon." Perhaps no statement better encapsulates what a good vision looks like. It's:
Concise

Vivid and compelling

Memorable, even charismatic

Ambitious—but still credible and specific (or, as

others have put it

: a big, hairy, audacious goal)
Now consider what we often see listed as a nonprofit's vision:
The University of Great Visions will tackle the greatest challenges of the future by building a community in which all who teach, create, and provide care are welcome and respected, where all can pursue and achieve their highest objectives for themselves, their communities, and the world, and where inclusivity and equitability characterize us at every level.
Or perhaps it looks more like this:
At United People of Great Communities, we are working toward a community that is creative, resilient, and economically thriving, with welcoming and inclusive neighborhoods characterized by economic opportunity, educational equity, and strong indicators of health and a high quality of life for all residents.
Those are all good goals to have! But can your board members say where you're going in conversation—and even if they do, will other people get what they're saying?
Consider instead these expressions of similar visions:
"To build the university the world needs now"
"To make Our City a top-five place to live and work by 2030"
Notice the difference?
A successful vision is not a plan or a paragraph. It's a message. Your vision needs to be able to stand on its own and to guide other communications and conversations. Strive for something anyone could say off the top of their head—maybe even alongside a mission statement.
The best visions clarify your mission, giving it long-term focus and heightened importance by showing what its realization could look like. And ultimately…
The purpose of your vision should be to engage your community—to draw people in, invite them to imagine a future they're invested in, and rally support that inspires greater action.
Let's look at a few more successful examples, drawn from different sectors:
"Eliminate drug-resistant tuberculosis in the barrios of the world"
"Put the power and wonder of science into everyone's hands"
"Create a community where no child goes hungry"
"Build new systems that not only address homelessness, but prevent it"
Getting to Your Vision
We know these vision-level messages—whether they're for your whole organization, a specific campaign, or a new program—can be hard to develop. How do you communicate your deepest aspirations in just 10 to 15 words?
In the coming weeks, we'll be digging into visioning as a process—unpacking who needs to be at the table, how a vision statement is written and developed, and when it's good to tackle this challenge—all with an eye on the challenges we've all confronted during the COVID-19 pandemic.