Hospitals are waking up to a new fundraising landscape. The environment has been challenged by the recent recession as well as changing healthcare mandates. Both are creating sweeping changes in the business of healthcare. As a result, philanthropic operations are becoming more strategic, and the role of philanthropy is increasing in stature as it becomes a more dependable source of consistent revenue for its institutions.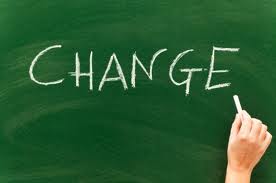 A recent Campbell & Company webinar, Growing for the Future: Healthcare Fundraising in an Uncertain Environment, provided a forum for this discussion. Joining Campbell & Company President and Chief Executive Officer Peter Fissinger were Sherri Bishop, Chief Development Officer at University Hospitals, and Rich Liekweg, President of Barnes-Jewish Hospital.
Focus on major gifts
As president of an academic medical center hospital within a multi-campus system, Rich Liekweg is pulled in multiple directions. "We are a complex community, juggling the challenges of hospital, physician and medical school. Yet, I recognize the return on investment of development efforts." Rich recently went to his board to make the case for further investment in their major gifts program. According to Liekweg, "The need from the C-suite for philanthropy will only increase" and as such, the Foundation for Barnes-Jewish Hospital is placing an increased emphasis on ramping up its operations in support of major and principal giving.
Recruit top closers
A shift to major gift fundraising also has occurred at University Hospitals. Sherri Bishop explained that a general rule of thumb is to devote half of your staff to fundraising. "But I wanted half of my staff to be responsible for major gift fundraising." This required a complete overhaul of her staff. "I wanted to hire only people who knew how to close gifts at the $100,000+ level." Challenges included not only identifying the staff but recruiting them to move to Cleveland. "Now we have a good industry reputation, and make an effort to promote from within, so we are more attractive to those top recruits."
Work toward collaboration
Peter Fissinger highlighted a recent Campbell & Company study benchmarked fundraising collaboration among teaching hospitals and their affiliated medical schools. "Institutions are more successful when the level of collaboration is clearly defined. The benchmarking study found that clarity about the relationship, even if it was not collaborative, was the key factor to success. This clarity leads to a greater level of understanding among both internal and external stakeholders," Peter explained.
Collaboration is not always easily achieved. Rich Liekweg admitted that there is a phenomenal relationship between Barnes-Jewish Hospital, Washington University and St. Louis Children's Hospital, but not when it comes to philanthropy. "When it comes to fundraising, we have been less collaborative," he explained. "Just recently, though, we have begun talking about fundraising corroboratively a small program, the mother and infants program. Our development teams are partnering for the first time. We aren't sharing staff, and we each have our own targets, but we are collaborating in a way we haven't done before."
Sherri Bishop echoed similar experiences in collaboration. "Partnering sometimes makes sense and sometimes it doesn't. The key is to find a mutually beneficial strategy. And trust."
More importantly, according to both Rich and Sherri, is collaboration between development and the C-suite. Rich claims that the focus needs to be on major gifts. The executive team needs to understand the ROI of development, and the development team needs to understand the strategic importance of their efforts.
To be successful, development needs to be the educator. "Understand how your leader thinks," Sherri advised. "If your leader is very strategic and financial, then prove your worth with positive outcomes." Then translate his or her time into funds that are brought into the institution. Make sure there is a clear return on investment of time and expenses for development.
We welcome your comments below. Want to learn more? Contact Adam Wilhelm, Senior Consultant, Campbell & Company.
About Campbell & Company Healthcare Practice
The Campbell & Company Healthcare Team are experts in healthcare philanthropy and staff management. We understand the context in which healthcare organizations operate, and create a structure and process within that context, tailored to your community, that allows philanthropy to grow. For 36 years, we have helped hundreds of healthcare institutions succeed in growing and sustaining their programs.
Campbell & Company maintains offices in Chicago, Boston, Los Angeles, Portland, the San Francisco Bay Area and Washington, DC. For more information, please telephone (877) 957-0000 toll free, email info@campbellcompany.com or visit www.campbellcompany.com.