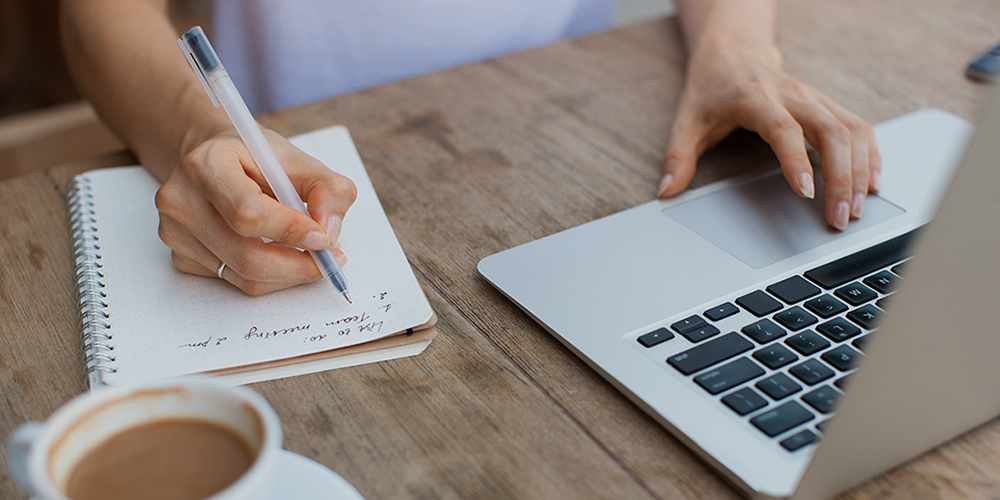 With fall right around the corner, development teams are starting to gear up for end-of-year fundraising. Since 2012, GivingTuesday has grown into an important part of the year-end push for many organizations around the country and across the globe.
But in such an unprecedented year, will GivingTuesday look different—and should your approach change? To help your team prepare and pivot, we answered four FAQs related to navigating GivingTuesday during the COVID-19 pandemic.
Read on for our advice, and reach out to our Online Fundraising team with any other questions that crop up along the way: online.fundraising@campbellcompany.com.
Our organization participated in GivingTuesdayNow. Should we take part in GivingTuesday this December?
Participating in GivingTuesdayNow on May 5th does not mean you have to skip GivingTuesday on December 1st. GivingTuesdayNow focused on immediate relief efforts and was designed as a one-time campaign—not as a replacement to the GivingTuesday that follows Thanksgiving each year.
Seven months after GivingTuesdayNow, we will still be dealing with the effects of the pandemic. At that point, you should have a better understanding of the longer-term impact that closures, cancellations, and/or growth in need will have on your organization. This gives you the opportunity to update your messaging (but more on that in the next question).
If you participated in GivingTuesdayNow and plan to take part in December, we recommend doing some analysis:
Which of your donors gave on GivingTuesdayNow? Did past GivingTuesday donors give?
How does this donor audience overlap with other audiences or segments?
Did you attract new supporters to your organization, and have they engaged with you since GivingTuesdayNow?
Understanding who gave to you on GivingTuesdayNow will be critically important as you set goals and make plans for December 1, 2020.
Over the last several months, our communications have focused on the pandemic. How should we approach GivingTuesday messaging?
As always, your messaging approach will depend on your mission and work, so there's no one-size-fits-all solution. But in general, we recommend you use more future-focused messaging than you did in the spring.
If your April communications spotlighted your emergency response, think about whether it would be authentic to move toward messaging that emphasizes restoration and rebuilding. We encourage you to share lessons learned from the emergency response phase, creating a bridge from those immediate needs to your community's future.
If you're working to secure matching gifts, two types of messages may be appropriate:
When soliciting matching gifts: Be transparent with your closest supporters if you're still facing significant challenges. Explain what you need and how they can support you.
When communicating with your wider community: Strike a more hopeful and future-focused tone, as we discussed above. This can help shield your audience from crisis fatigue.
We've seen mixed results from GivingTuesday in the past. Is it important to participate this year?
GivingTuesday has been a fundraising boon for lots of organizations, but it's not a perfect fit for everyone. If your team has dedicated time and effort to GivingTuesday in previous years and has not seen a strong ROI, this is a great time to reassess your participation.
Many nonprofits have rapidly built up their crowdfunding, virtual event, and online fundraising capabilities in 2020. For some organizations, this means they can find better success running a bespoke campaign, whether at year-end or at another time.
For instance, one of our clients ran a successful weeklong virtual campaign over the summer and is planning another virtual campaign for the fall in lieu of their November gala. We counseled them to choose the timing and format that makes the most sense for their audiences rather than feeling bound by the structure of GivingTuesday.
You can also take a hybrid approach. Many colleges and universities have their own giving days but still work GivingTuesday into their year-end plans in a small way. They may send out an appeal or post content on social media, but they don't have a dedicated GivingTuesday taskforce, and they're not mobilizing social ambassadors.
Our team has never put a lot of effort into GivingTuesday. Is now the time to invest more resources?
It could be, but you likely need more information to make an informed decision.
If you're a GivingTuesday novice, we recommend downloading our Comprehensive Guide to GivingTuesday. This guide outlines the work needed to take full advantage of GivingTuesday. It can help you create a plan, use your communications channels effectively, and map out a timeline for your work.
Whether you decide to focus on GivingTuesday or not, now is the time to invest more in online fundraising. Many organizations have recently experienced an uptick in online giving, and we have seen longer-term growth across many metrics in reports from M+R and Blackbaud.
A stronger focus on online fundraising may mean investing in new digital tools and systems, creating partnerships across your team, developing clear processes to drive this work—or all of the above.
Check out our collection of online fundraising-focused content for additional advice and contact us to learn more about our digital services.