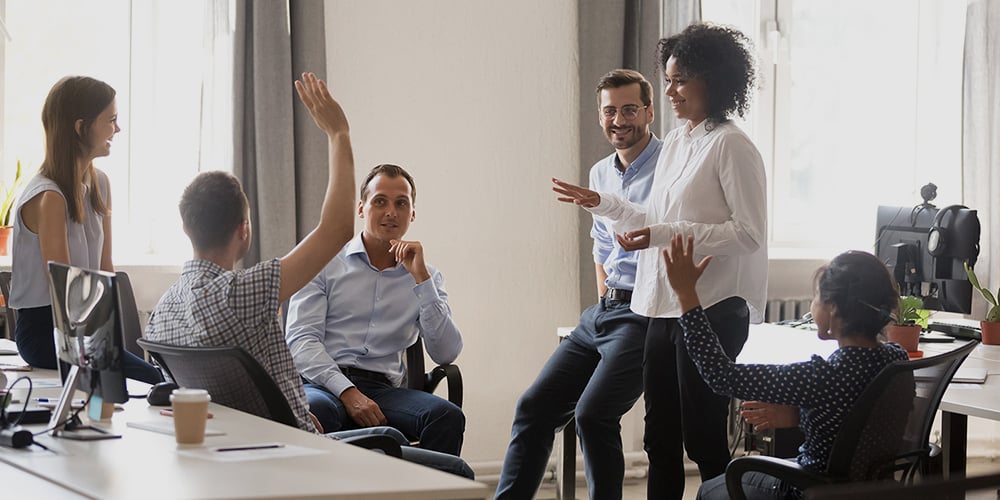 Major giving is built on relationships. The process of developing trust and rapport between a major gift officer and a donor takes time—cultivating a major gift is typically an 18 to 24-month process. But it's not uncommon for fundraisers to leave their job before they reach the two-year mark.[1] Why are fundraisers so quick to jump ship, and what can nonprofits do to recruit and retain top talent?
This article explores the issue of high fundraiser turnover and lays out a framework for hiring and keeping high-performing fundraisers.
Understanding Fundraiser Turnover
High turnover in fundraising is a complex problem with many causes, including:
Unclear roles
Unrealistic expectations around fundraising goals
Insufficient compensation
Dysfunctional organizational cultures
Limited resources and organizational support
Lack of upward mobility
Boards and, often, chief executives who do not value or support fundraising
Fierce competition by nonprofits to hire strong fundraising talent
Losing a fundraiser—particularly a high-performing one—is a major source of revenue loss. Donor relationships are broken, revenue and morale dips, and team productivity suffers. The organization is also saddled with the cost of recruiting and onboarding a new frontline fundraiser.
A report from the Center for American Progress found that turnover can cost as much as 213% of a lost employee's salary.[2] That means an expert frontline fundraiser earning $120,000 can carry a replacement price tag of $255,600.
The problem is real, and the high costs can impact your organization's sustainability. The good news? Re-evaluating your hiring and retention practices can help you confront this widespread problem. Read on for specific strategies and advice.
Offering a Competitive Salary
High-performing fundraisers will be looking for a competitive salary in their next position. Before you start a search, educate your organization's decision makers on the need to pay frontline fundraisers at or above the market rate, and explain how low pay can undermine donor relationships and the financial well-being of the organization. This may include:
Making the case for hiring a strong revenue builder and ensuring the finance leader understands the ROI of philanthropy
Talking to HR or your CEO about the high demand for fundraisers—they may not be aware of the ongoing fundraising talent war due to high demand and low supply of available talent
Explaining to HR that a development director's salary is not equivalent to a program director or operations director's salary
Consulting salary surveys from AFP, AHP, and CASE if applicable, and checking what your competitors or cohorts in the market are paying
These conversations will help you offer a marketable salary with flexibility to a high performer. If you still can't offer a competitive salary, discuss special benefits packages that may help you close an offer when salary is not as elastic. Special benefits and workplace flexibility, including remote work or parental leave, help attract and retain valuable employees.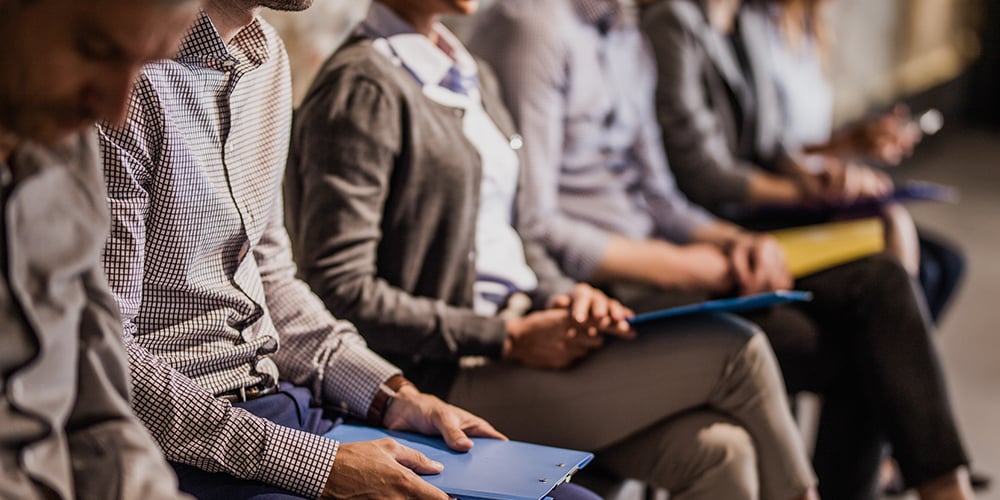 Identifying the Right Candidates
After you've set a competitive salary, the next step is identifying the right candidates.
Mission alignment is the most important factor in evaluating a prospect's fit. Ask yourself, "Can this candidate speak to our mission compellingly, and can they speak with passion for our organization's growth and success?" If not, your hire may end up staying for months rather than years.
Beyond passion for mission, listen for measurable evidence of a high-performing frontline fundraiser, including:
Uncovering new donors and prospects
Securing and closing gifts faster
Obtaining high yield gifts
Making more substantive visits
Striving to exceed goals
Setting higher standards for professional excellence
These are all signs of an elite fundraiser—and many revolve around specific metrics. As much as you can, base your recruitment decisions on hard data rather than gut feelings and intuition. Use key metrics for evaluating candidates, such as years of experience, tenure length, size of secured gifts, and funding growth patterns. You should also measure a prospective hire's ability to grow their past and current programs.
Asking the Right Interview Questions
You know you're searching for candidates with strong mission alignment and measurable fundraising success. But what questions should you ask during phone and in-person interviews?
The following sample questions can help you uncover a high performer:
What's your interest in our mission? How does our organization's work resonate with your professional and personal interests?
Why are you leaving/did you leave your last job? (If vague, ask what their last manager would say for the reason for their departure)
What do you consider your most successful role in fundraising? Why?
What did you raise annually in the last fiscal year? The previous one and the year before that?
What is the largest gift you have solicited and closed by yourself? With a team?
What was your most complex fundraising experience? What was the size of that gift? What made the experience challenging?
If you perceive growth in their answers, get granular: What specific steps did you take to achieve this growth? Was this growth directly through you or others?
How do you track and review your performance in reaching goals?
Asking the right questions and applying them universally among your prospects is important for a balanced assessment. And listening is even more important: hiring managers should spend 80% of the conversation in listening mode.
Conduct your initial contact by phone to reduce distraction and bias and heighten your ability to listen. The second round of interviews in person can help you refine your candidate list and qualify your prospects for best fit.
Retaining High Performers
Once you've recruited a high performer, the work continues. Clearly define the role and set reasonable but ambitious goals. Your fundraisers should be involved in this goal setting; build buy-in by defining performance metrics together and explaining rewards for meeting goals.
Beyond these fundamental steps, activities that provide continuous learning and a clear career path for growth lead to greater retention. This is especially true for millennials, who will make up half the workforce in just a few years. Ensure you are having consistent conversations and check-ins to examine employees' progress and performance.
Other ways to retain high performers include:
Creating opportunities to recognize and honor top performers publicly; most of the time, CDOs get all credit, not individual team members
Giving high performers greater autonomy with clear guidelines, expectations, and goals
Offering more access to the CEO, board members, and other executives
Providing greater ability to work remotely and maintain a flexible schedule
Performance incentives are also becoming more common for nonprofit fundraisers, as we found in our nationwide study of incentive compensation in healthcare philanthropy.
---
Reducing fundraiser turnover is difficult, but far from impossible. From recruiting passionate, high-performing candidates to adopting best practices in retention, you can overcome the trials of high turnover and focus on moving your mission forward.
[1]https://www.philanthropy.com/interactives/20190802_Fundraisers
[2] https://www.americanprogress.org/wp-content/uploads/2012/11/CostofTurnover.pdf