Chicago, IL – March 18, 2022 – Campbell & Company, an employee-owned national consulting firm, announces today that it has appointed Marian DeBerry, Senior Counsel, Executive Search at Campbell & Company; Mark Smith, Founding Member of Summit Business Advisors; and Tracy Till, President at T4 Verge, Inc; to its Board of Directors.

"We are delighted to welcome Marian, Mark, and Tracy to the Board," said Kate Roosevelt, Campbell & Company's Co-President and Board member. "Together, they will bring their extensive leadership experience and knowledge to provide strategic guidance that will drive growth and enhance the value of the firm." 
Campbell & Company's philosophy of collaboration and inclusion extends to its entire business operation. The firm is entirely owned by its employees through an Employee Stock Ownership Plan, giving each team member a personal stake in the success of every firm client. Our cultural values of integrity, candor, rigor, partnership, inclusion, and creativity inspire innovation for the good of the firm's clients and the nonprofit sector.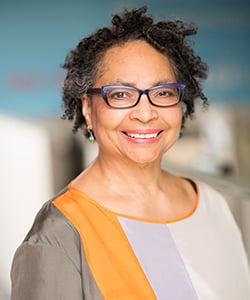 About Marian DeBerry
Marian brings over three decades of corporate experience and has recruited over 200 exceptional candidates in leadership positions for nonprofit organizations. She joined Campbell & Company in 2006 to lead the firm's Executive Search practice and now serves as Senior Counsel.
Prior to joining Campbell & Company, Marian was a vice president with two retained executive search firms and an independent executive search consultant. In addition to her executive search work, Marian has experience in the nonprofit sector as an education administrator and in the corporate sector in commercial banking and treasury administration, as well as management consulting.
She holds a Bachelor of Psychology and Sociology from Duke University and a Master of Business Administration from the Wharton School of the University of Pennsylvania. She also studied at the London Business School. She is a frequent speaker on career development in nonprofit organizations achieving a diverse and inclusive workforce.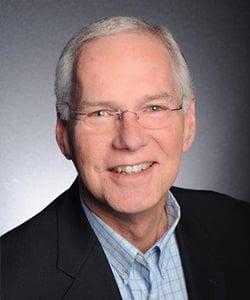 About Mark Smith
Mark is an award-winning financial expert with more than 30 years of providing financial solutions for corporate expansions, new market territories, and acquisitions. He founded Summit Business Advisors in 2008 to provide financial and organizational strategies for mid-market business owners and acquired an established real estate brokerage and vacation rental business in 2010.
In addition, Mark has developed a board director practice over the last 14 years in the West and Midwest states and is active in the National Center for Employee Ownership. He holds a degree in Business Administration.
About Tracy Till
Tracy is a corporate leader, innovator, culture builder, collaborator, and co-founder of the Rochester, NY-based marketing agency Butler/Till. Leveraging her experiences as a business founder, CEO, marketer, board governance, and strategic planning professional, Tracy developed and executed a succession plan to become a 100% ESOP ownership to provide an equitable means for employees. She is a proven visionary with a passion for institutionalizing effective processes for other privately-owned companies in the United States.
She is a Board member of the EOX, the Employee Ownership Expansion Network; an Advisor to the CEO, Rutgers NY/NJ EO Center, and she's a member of the Private Directors Association (PDA) and the National Association of Corporate Directors (NACD). She holds a Bachelor's degree in Journalism and Business from the University of South Carolina (Columbia).
"The appointment of these new Board members will bring new perspectives and expertise to Campbell & Company's business strategy to meet the demands of the changing landscape in the nonprofit sector and sustain a strong employee ownership culture," said Julia McGuire, Campbell & Company's Co-President and Board member.
Campbell & Company is committed to advancing diversity, equity, inclusion, and access that inspires action. Our team reflects the rich diversity that contributes to the communities we serve, and we advance our beliefs through our employment practices. We strive to create a culture of trust and belonging where everyone feels accepted, respected, and valued for who they are as individuals.
#####
About Campbell & Company
Campbell & Company is a national consulting firm that helps organizations create greater impact through fundraising, executive search, communications, and strategic information services. Since 1976, Campbell & Company has helped shape the evolution of fundraising as a practice in all sectors, including human services, arts & culture, education, healthcare, environment, associations and membership organizations, and civic and public affairs.
Underlying all our work is a shared focus on the Campbell & Company mission: to collaborate and innovate with people who change lives through philanthropic vision and action. Visit us at www.campbellcompany.com and connect with us on LinkedIn, Twitter, and Facebook.
For media inquiries, please contact Lola Banjo, Director of Marketing, at lola.banjo@campbellcompany.com or call 312.896.8893.