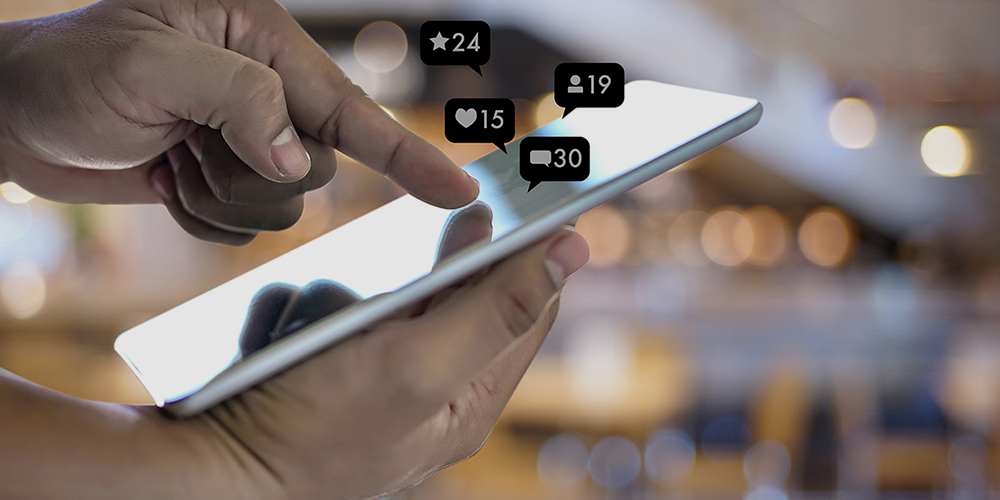 If your organization was planning to "go public" this year, your announcement plans have probably changed.
You may have added to or revised your campaign case to account for current events, and you are likely considering a digital rollout of the campaign, with any larger kickoff or celebration events postponed to a later date. In this case, social media will play a central role in sharing information and creating excitement among your constituents.
As you enter this next phase, you'll need to build on your momentum while also making a significant pivot in messaging strategy to engage your broader community. Throughout the public phase and beyond, think of social media as a two-way street: a channel to push out campaign-related content and a catalyst for community building.
I compiled a list of 10 tips to guide your social media efforts at this inflection point.

Decide how to incorporate campaign content into your existing social media calendar.
Once the public phase is off and running, you'll be posting campaign content on a regular basis. Consider how to best incorporate this content into your ongoing social media efforts.
What other organization-wide social media objectives do you need to honor? What content cadence works best for your needs? How can you align campaign-themed posts with your organizational calendar? For example, you might show your campaign video at your virtual gala, then follow up with a post sharing the video and recapping the event's success.
The right answers will vary from organization to organization, but it's important to ask these questions at the outset.
Connect social media to your wider public phase communications strategy.
No social media strategy should exist in a vacuum, and the same is true for the public phase. Your social media efforts should align with your overarching plan for public phase communications, designed to bring new energy and broad-based appeal to your campaign name and theme.
Incorporate core messages in your posts, adhere to the campaign brand, and source social media content from other public phase campaign materials, from video and photos to print pieces and emails.
Create a campaign-specific hashtag.
I recommend creating a short and memorable hashtag to use across all your campaign-related posts. Before you settle on a hashtag, look it up on Facebook, Twitter, Instagram, and LinkedIn to make sure it's unique.
Throughout the campaign, share the hashtag widely and encourage your community to use it. That way, you can easily retweet and share user-generated content.
Plan ahead to repurpose or capture content.
What major milestones and campaign events will happen during the public phase? Create a running list and start compiling content six months or more before the public launch.
Consider past organizational events that relate to your campaign priorities. Do you have videos or photos from those events that could be edited to include a campaign message? That way, you won't have to scramble to pull things together after the launch—you'll already have a catalog of content to use throughout the public phase.
If your existing content is not sufficient, you might plan short virtual conversations with program participants, key staff, and volunteers to capture the audio and video you need.
Build up to the public launch with campaign-related posts.
Several months before your public launch, start generating interest and excitement on social media. Tease the campaign with weekly posts that relate to your campaign priorities without directly mentioning them. You can use your campaign hashtag on these posts to start building an archive ahead of the campaign announcement.
Design content to engage all segments of your community.
As you work to engage a much wider audience, remember that no message or campaign priority will have universal appeal. Make sure you consider the unique motivations and interests of your various supporter segments—also called donor personas—and build in content designed specifically for each of those groups.
For more on this topic, check out this high-level donor personas blog and our more in-depth donor personas webinar.
Prioritize content that encourages participation and engagement.
As I mentioned at the top, social media is a two-way street. Yes, you're pushing out content, but you never want to seem like you're talking at your supporters. You want them to actively participate: share or create their own post, use your hashtag, leave comments, make a gift, and encourage others to do the same.
Asking questions in your posts can start a conversation and draw people in. It can be as simple as: "What's your favorite memory from your college days?" or "What can't you wait to do in our new building?" Contests and campaign-themed giveaways are two other great ways to encourage more engagement (just follow a few key recommendations for campaign gifts).
Leverage your campaign volunteers as social media ambassadors.
When it comes to promoting social media engagement, your campaign volunteers can and should double as social media ambassadors. This is a great way to engage members of sub-committees that you may have formed during the campaign, like a young alumni committee or a parent or student advisory group.
Encourage them to repost and retweet your campaign content with a personalized message or a call to action for their network. Set goals—such as sharing at least two posts a month—to keep your volunteers on track and celebrate social media successes to demonstrate what's possible with their help.
Adjust your social media calendar as you go.
As the public phase progresses, you'll have a better understanding of what social media content is resonating most with your followers. Monitoring the engagement rate for different types of content can help you sort the best from rest. (The engagement rate is the number of people who engaged with a post by liking, commenting, sharing, or taking another action divided by the number of the people who saw the post.)
If your audience loves videos of your stakeholders but isn't interacting much with old photos from your archives, you know what to emphasize and what to take out of rotation.
Remember social media fundamentals.
Social media for the public phase is still social media, and all the general guidelines apply:
Follow the 80/20 rule: Only about 20% of your social media posts should include a fundraising ask with a link to your online donation page. The rest should be designed to engage, educate, or entertain your audience.
Get visual: Video outperforms other content types and, at a minimum, all posts should include a graphic or image.
Keep it concise: Quickly consumable content works best, so tailor your messaging for short attention spans.
Be conversational: Formality does not play well on social media. Before posting, ask yourself, "would someone say this in a conversation?"
Stay nimble: The savviest social media users recognize that timing is everything. Look for opportunities to connect your message with trending topics and be ready to react to breaking news on the fly.
---
I hope these tips and examples guide you and spark inspiration for your public phase. If you have questions or want to learn more about Campbell & Company's online fundraising or public phase campaign services, you can reach me at kelsey.nelson@campbellcompany.com.