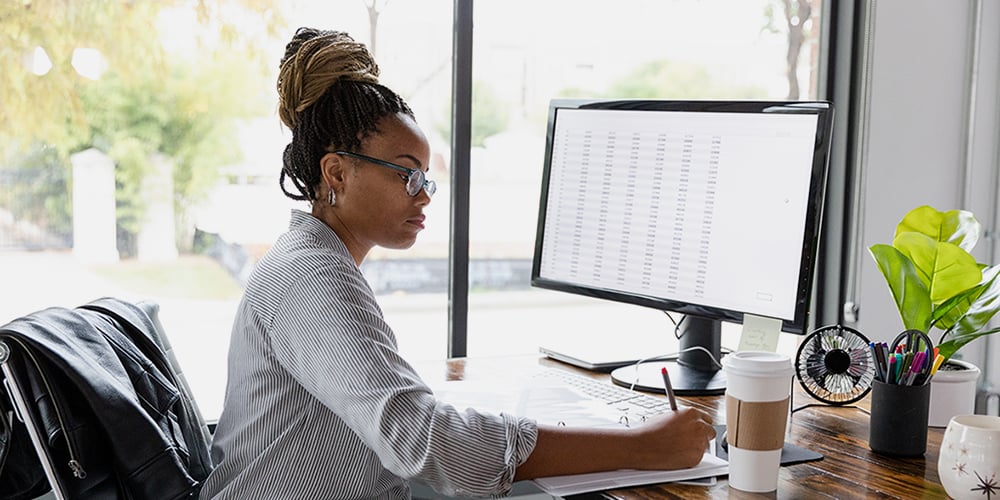 As our sector continues to navigate new challenges, the Campbell & Company team has paused to reflect on our own best practices and strategies. We recommend taking the time to evaluate your internal structures and systems, including your database. In this spirit, we encourage you to ask: "Are we managing our data effectively?"
While most nonprofits track data on their constituents, like donor bios and giving history, simply collecting that information isn't enough. It may even waste time as you sift through pages of data entries. Without effective data management, you miss out on insights that could lead to better understanding and, ultimately, better fundraising.
A strong data management plan gives you the ability to set appropriate goals and leverage data that illustrates how you are advancing your mission. It also helps you identify your best prospects, most effective outreach strategies, and opportunities for upgrades.
With all this in mind, we provided a few guidelines to consider as you evaluate your data management.
Define your database must-haves.
What functions do you need your database to perform? What reports and dashboards are essential for your team? Below, we outlined a few must-haves for all organizations.
The ability to track donations month over month to compare how you're doing now to last month or last year.
An action report that details outreach from frontline fundraisers as well as any mass communications sent out. This ensures fundraisers and their managers can keep track of their progress and report goals or benchmarks met.
A portfolio and pipeline report for fundraisers with major gift portfolios. This allows you to quickly review who's in your portfolio and how close they are to a solicitation. Stage aging reports can also be useful so you know how long prospects remain in each stage.
Remember to use best practices within your database.
As simple as these steps may seem, many organizations are not tracking everything they should be. Track all communications and interactions, including any proposals or opportunities along with ask amounts and ask dates. This includes:
Mailings, 1:1 and mass emails, meetings, and phone calls
Ask amount, ask date, status, and associated gift officer
When it comes to major donors, make sure you enter your plans for each one into the database. That way, your whole team can see them. And don't forget—your database is only accurate when you use clean data that has up-to-date essential information, like prospect names and addresses.
Make a plan.
A data management plan serves multiple purposes. It keeps team members on track amid numerous distractions, and it can also help you advocate for more resources when you need them. As you develop your plan, ask yourself these questions:
What are your program goals? Are you able to track progress toward them in the database?
What new tools could help your team spend less time combing through your database?
If you are running into issues, what's the root cause? Your current database infrastructure or the way your team is entering and tracking data?
Are you able to share your data with the people who need it?
Throughout this process, talk to your frontline fundraisers about what they need and work with your database manager to find solutions.
---
There's a strong relationship between effective data management and effective fundraising. Take a beat to question how you're managing your database and solidify a plan—we guarantee it will be time well spent.
For more advice, take a look at the three-stage process our Strategic Information Services team created to help you use donor data to develop a crisis fundraising strategy. And if you're looking to add a new tool to your team's arsenal, check out Campbell & Company's fundraising planning software, Beam Insights.