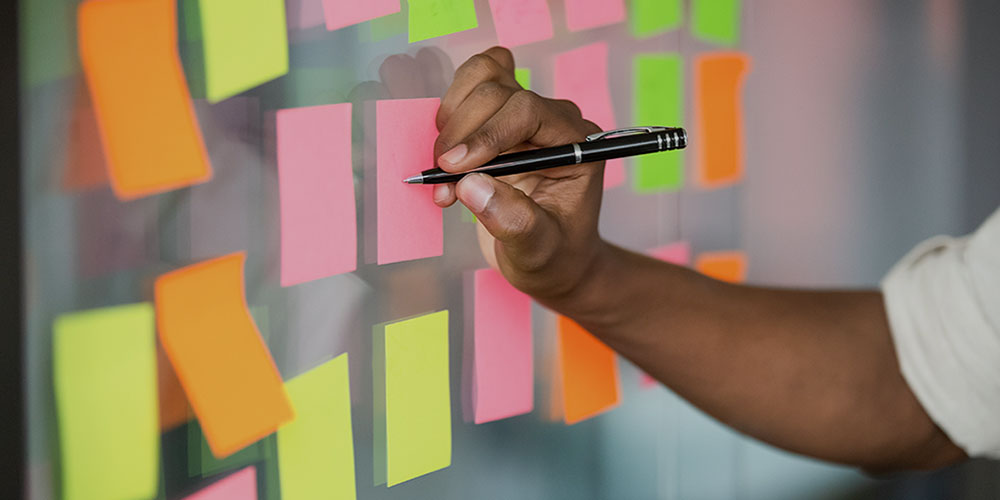 The state of the world has made us want to connect with more of you, more often. For the rest of 2020, the Campbell & Company Communications team is sharing a new article every week that explores a topic in case development and fundraising communications, drawn from our work.
Whether it's thinking about how to approach fundraising communications against the backdrop of current events or tackling an evergreen challenge we see time and time again in nonprofits across the sector, these articles focus on practical tips to empower fundraising leaders in their day-to-day work. Subscribe to the series here.
---
One of the most fundamental questions every case for support must answer is "Why now?" Why is this urgent? Why do I need to make a gift I wasn't planning to make?
Having a good answer to these questions elevates missions and projects from "nice to have" to "must do now," and opens the door for prospects to consider gifts they wouldn't have thought of before.
We call this aspect of philanthropic messaging the "impetus"—and it's one of the six elements we consider essential to a complete case for support. It's also one of the most subjective areas of your case, and one of the trickiest to get right.
The impetus is often where you make the most consequential creative decision within a case for support. How you frame the impetus determines how your case feels. And even when the basic facts remain unchanged, the same organization with the same plan can have a very different impetus for a fundraising campaign—and a completely different case as a result.
To see how it works and how you can make a more intentional and informed decision about the impetus in your case for support, let's dig in a little more deeply.
Why Now? Four Ways of Answering
Most of us in the nonprofit sector are familiar with a SWOT analysis, which asks us to look at both the good and the bad, internally and externally. You can approach your impetus messaging in the same way. When you're answering "why now?", you also need to ask yourself:
Do we want to position our primary motivation as external factors that require us to act now (urgency) or as internal decisions that reflect who we are (agency)?
Is the tone of our ask positive (appealing to hope) or negative (appealing to fear)?
When you put those two questions together, it looks something like this:
| | | |
| --- | --- | --- |
| | Fear | Hope |
| Urgency | Threat | Opportunity |
| Agency | Challenge | Defining Moment |
To see what each of these means and how much your decision can change the whole tenor and direction of your case, let's take three examples of how this might play out:
A neighborhood food pantry looking to double its services
A community theater looking to purchase a new home
A conservation organization looking to pursue a new direction
The Threat: Urgency + Fear
A threat-based impetus is most often used in annual appeals where an immediate giving decision is needed and for organizations that have issue-driven and/or politically charged missions (e.g., protecting reproductive rights). But it can work in a campaign case for support and for many types of organizations, too, by appealing to our sense of loss or harm to spur significant action.
For our food pantry, it might be about the deep human need necessitating a major investment: The need around us grows every day, and unless we act on a larger scale than ever before, thousands of our neighbors will live without knowing where their next meal will come from, how they'll pay for both dinner and the rent, or if their children will go to school hungry and distracted.
For our theater, it might be about a future more secure than the status quo: Unless we can purchase and move to a new permanent home, the future of our theater and the community of artists we support is at risk.
For our conservation organization, it might be about the relationship between your strategy and the broader issues stakeholders care about: If we don't build a broader, more inclusive conservation movement now, we won't be able to act on the scale the climate crisis demands.
In all three of these examples, the message emerges from an external circumstance that forces action, and it focuses on what is at risk of being lost.
The Opportunity: Urgency + Hope
An opportunity-based impetus focuses on external circumstances that call on us to act now and seize a moment to do more and be better.
For our food pantry, it may be about other donors laying the groundwork for something bigger: While our neighbors' needs grow every day, our community is coming together like never before—giving us the opportunity to finally address hunger in our community at the scale it demands.
For our theater, this may be the right message if the campaign begins from a unique real estate opportunity: Today, we have a once-in-a-generation chance to purchase the ideal home for our next act—and bring our vision to a whole new stage.
For our conservation organization, it might be about hearing the more hopeful call in political events: As voices around the country demand racial justice, we must act to build a better, more inclusive conservation movement—so we can build a better world together.
In all of these, the message begins from an external circumstance and drives toward the positive potential.
The Challenge: Agency + Fear
A challenge-based framing calls on us to examine who we are and take action—or risk not living up to our values and identity.
For our food pantry, that may be about moral values: How we respond to the crisis of hunger shows who we are as a community. It's time to show that our community takes care of our neighbors, no matter what.
For our theater, it might be a call to be bold: Today, we have a choice: to meet this moment and step up to a whole new stage—or to let this moment pass us by.
For our conservation organization, it might be about the necessity of new choices: Unless we change how the conservation movement looks and how it works, we won't change what it achieves—and our planet cannot afford more of the same.
In each of these, you feel a sense of threat—but what's threatened is your sense of who you (and we) are and whether our mission and purpose will make a difference.
The Defining Moment: Agency + Hope
Finally, we get the impetus that asks us to choose to act not because of fear, but because of hope.
Keep in mind: while your campaign vision should be a positive and hopeful call—something people want to believe in and invest in—that does not mean the impetus needs to be. But by appealing to that same sense of agency and hope to set up your vision, you can appeal to donors to meet a defining moment—for themselves and for your organization.
For our food pantry, it may be about the community we choose to create: If we act now to build services at the scale of the need, we can build a community without hunger—now and for years to come.
For our theater, it may be about the visions we make possible: It's time to build the stage for bigger, bolder visions than ever before.
For our conservation organization, it may be about the movement we step up to build: It's up to us to build a new kind of conservation movement, so we can create a just, sustainable future.
In these kinds of framings, we are typically seeking to live up to our own potential, rather than meeting any external standard, with an aspirational vision that can be a beacon for others.
One Moment, Many Choices
Looking at these four different approaches to impetus messaging, a few things stand out:
They all work and offer viable answers to the question of "why now?".
There is no universal right answer—just different options that will be more and less suitable for different missions and moments.
They all use time language—now, today, tomorrow, etc.—to turn your mission into a moment.
They set the emotional tone for your case.
This is more about rhetoric than information—and the same content could be spun in different ways.
Whatever direction you choose for your impetus, remember that it is a choice—a creative one you must make that will shape the feel of your entire case.
So embrace it! Ask yourself what is right for you, for this moment, and for your donors—and then craft the most powerful appeal you can based on either urgency or agency, hope or fear.