Associations
Empowering associations and societies to shape the future of their industry
together we can
Go Beyond the Limits of Membership
Campbell & Company helps associations secure the resources to strengthen their sectors, fund new programs, hire great leaders, conduct groundbreaking research, and prepare the next generation of professionals to succeed. By focusing on your underlying mission and your closest supporters, our full-service team will put your organization on track to greater achievement
We take associations and societies to new levels of fundraising success, whether your development program is long-established and sophisticated, or you're just beginning to seek philanthropic support from your members. In every case, we have helped our association clients develop more sophisticated governance, membership, and engagement strategies.
The Benefits of Choosing Campbell & Company
We are a trusted partner. 
Our work with associations and societies means we understand the unique factors that influence fundraising in this sector
We are fully integrated.
Our versatile team brings a range of expertise to every engagement, allowing us to look at your challenges from every angle, and bring the big picture into focus.
We are mission-driven.
Our mission drives us to advance the philanthropic sector, and we work with fundraisers to develop and implement innovative strategies to move your mission forward.
We have in-depth expertise.
Our expertise in many of the nation's leading philanthropic markets means we can help you reach donors wherever they are and develop strategies that match the landscape.
Featured Association Clients
From our work with a range of association and society partners, some of our clients include: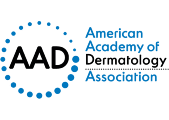 Committed to Advancing an Equitable and Inclusive Workplace
We are proud to partner with nonprofits to advance justice, opportunity, and equity throughout our society—and we bring this same commitment to our practices and culture as a company. Diversity means something different to every organization; our goal is to help all our clients be as inclusive as possible. Our search practice possesses an outstanding track record for preparing diverse slates of candidates.
Your Trusted Partners in Impact
Campbell & Company's team approach to serving organizations means we're able to select the right group of professionals with the right balance of knowledge, skills, and experience to meet your needs. 
Deeply Rooted in the Nonprofit Sector
Whether providing fundraising counsel for an organization's next significant campaign, developing case messaging for a major higher education institution, or finding your next visionary leader, Campbell & Company's deep expertise spans the nation and touches nearly every sector of the nonprofit world.
Are You Ready to Transform?
Our work spans the nation and touches nearly every sector in the nonprofit environment across the country.