People love parties. Well most people. As fundraising consultants, sometimes we shiver at the long list of events our healthcare clients manage.
Events have been a cornerstone of healthcare fundraising for decades, but the time, expense and organization required to manage them is mind-boggling, especially compared to other forms of fundraising.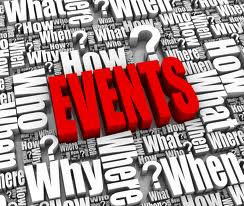 People feel more comfortable selling‑and buying‑experiences. For organizations, they're great opportunities to showcase messages and find new friends. Donors only feel the need to make a single gift, as opposed the pressure of a commitment.
Fundraising is all about building relationships, so we recommend that organizations leverage events to engage donors and prospects for the long-term.
For example, the Foundation for Barnes-Jewish Hospital annually hosts the illuminations gala in support of cancer. They focus on using it as a cultivation tool and opportunity to build the major gift pipeline.
We've found the following keys to successful events:
Focus on net gain
Keep costs down
Recruit volunteer leadership to fill tables
Cultivate new friends from events
Cultivate and solicit donors who've attended
Overall, organizations should strive to ensure events don't account for more than 20 percent of fundraising. We recommend that healthcare organizations invest more resources in major gift programs, which are the most efficient means of fundraising.
You can throw parties in your major gifts program too; they're smaller, and you'll feel better the morning after.
Want to learn more? Comment below, or email me at amw@campbellcompany.com
About Campbell & Company Healthcare Practice
The Campbell & Company Healthcare Team are experts in healthcare philanthropy and staff management. We understand the context in which healthcare organizations operate, and create a structure and process within that context, tailored to your community, that allows philanthropy to grow. For 36 years, we have helped hundreds of healthcare institutions succeed in growing and sustaining their programs.
Campbell & Company maintains offices in Chicago, Boston, Los Angeles, Portland, the San Francisco Bay Area and Washington, DC. For more information, please telephone (877) 957-0000 toll free, email info@campbellcompany.com or visit www.campbellcompany.com.