Recent giving trends are showing that individuals are ready to do more. As a result healthcare fundraisers need to think strategically about how to engage individual donors. Physicians can help provide an important link between the patient and the institution.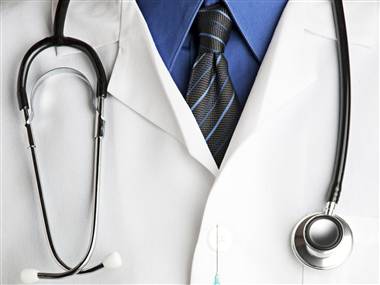 Let's take a quick look at some numbers, trends and certain steps on how to involve physicians in your fundraising efforts.
For the fourth consecutive year giving by Americans has grown, says a recent report by Giving USA. Total giving reached $335.17 billion in 2013, a 4.4 percent increase in current dollars with the health subsector receiving the fifth-largest share of charitable dollars in 2013, at 10 percent of the total. Giving to health organizations increased 6 percent in 2013, totaling $31.86 billion.
What is particularly interesting is that 73 percent of the growth in giving from 2011 to 2013 came from individuals. The closest behind individual giving is foundation giving, which contributed 15 percent of total giving in 2013: A trend most relevant for the healthcare sector fundraisers to watch and act upon.
The steady flow of contributions to health in 2013 and recent years reflects donors' commitment to such causes as researching vital cures, supporting hospitals and other medical facilities.  However, a commitment of the CEOs and the governing board to increase philanthropic revenue will be key as the industry continues to work with shrinking budgets. Add to that the impact of the Affordable Care Act, ongoing hospital consolidation and the perception of healthcare as "corporate" and you may find your efforts unattainable. With a strategic approach in engaging physicians in your philanthropic aspirations you can bridge the gap between your institution and the individual donors.
Below, we list a few common mistakes when engaging physicians, as well as a few recommendations on how to better engage them in your fundraising efforts.
Common Mistakes When Engaging Physicians
Creating unreasonable expectations
Stressing their importance and participation with no plan for engagement
Lack of follow up to even the smallest next action step
How To Go About It?
Foundations should engage with physicians early in the game
Stress fundraising as an "institutional responsibility" but also that can fund physicians' projects
Educate about the role of development or foundation in pursuing gift support for the institution
Emphasize that successful fundraising depends upon the involvement of many, including physicians
Point out fundraising successes / case studies where physician colleagues were involved
What has your experience been engaging physicians in the philanthropic effort? Leave a comment below or contact Adam Wilhelm, Senior Consultant, Campbell & Company.
About the Campbell & Company Healthcare Practice
The Campbell & Company Healthcare Team are experts in healthcare philanthropy and staff management. We understand the context in which healthcare organizations operate, and create a structure and process within that context, tailored to your community, that allows philanthropy to grow. For 37 years, we have helped hundreds of healthcare institutions succeed in growing and sustaining their programs.
Campbell & Company maintains offices in Chicago, Los Angeles, Portland, the San Francisco Bay Area, Seattle and Washington, DC. For more information, please telephone (877) 957-0000 toll free, email info@campbellcompany.com or visit www.campbellcompany.com.