Our Executive Search practice helps nonprofits find mission-driven leaders who can move the needle. We recently caught up with three of these exceptional leaders to learn more about the impact they are having at their new organizations.

Aly Vander Stoep, Assistant Vice President for Campaign, Seattle University

Joining a close-knit community
Since March 2016, Aly Vander Stoep has been driving impact and results for Seattle University's $300 million comprehensive campaign. Aly joined Seattle University from the University of Washington, bringing the experience of working in a large institution to SU's smaller, more intimate environment. From the start, Aly sought to integrate herself into this close-knit landscape, embarking on a listening and discovery tour to get to know the University leadership and understand the exceptional work of her colleagues.
Advancing the big picture and addressing details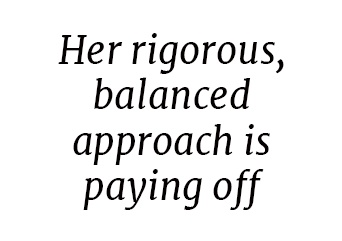 So far, Aly has built on this foundation of success by advancing the big picture of the campaign and
addressing day-to-day details through her work with campaign volunteers. She also has helped SU leverage the science of fundraising, challenging frontline fundraisers to understand and use data to make more informed decisions. Her rigorous, balanced approach is paying off—the campaign is now more than halfway to its goal. This year, she is especially focused on the new $100 million Center for Science and Innovation, a critical campaign initiative and SU's largest capital project. With the integral help of volunteers, Aly is working to secure corporate partners and leadership gifts to make this landmark project a reality for all students on campus.
Looking forward to a bright future
In her own words, "Heading down the road to Seattle University has been absolutely the right move for me. Taking on more responsibility, being a part of the leadership team, and having the opportunity to make big ideas happen quickly has been a wonderful experience."

Christine Bork, Chief Development Officer, American Academy of Pediatrics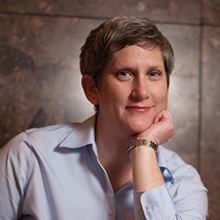 Hitting the ground running
Though Christine Bork officially began working for the American Academy of Pediatrics in March 2017, her preparations started a month earlier with phone calls to the AAP executive and volunteer leaders. Through these conversations, Christine started the onboarding process early, learning about her role as well as organizational strengths and challenges. On her first day at the AAP, she arrived with a 100-day plan in hand and an informed vision for achieving her objectives.
Building on a strong foundation

Prior to joining the AAP, Christine served as Chief Development and Communications Officer for CureSearch for Children's Cancer and before that, as CEO for YWCA Metropolitan Chicago. She credits her previous experiences for her ability to lead a team, be a fundraising entrepreneur, and maximize each gift: "At the AAP, I'm pushing us to seek new opportunities and drive value beyond what we're currently doing," Christine explains. "I also stretch every dollar because that's how I was raised in nonprofit work. No matter the size of the organization, it is still critical to stretch and get the greatest impact possible from every gift."
Energizing her team and tackling large-scale projects
Three months into her work with the AAP, Christine is most proud of the way she has been able to guide and empower her team of talented fundraisers and support staff. Working together, they crafted a team value statement and a work plan for the next fiscal year based on their collective priorities. In the next 12 months, the AAP will be wrapping up a capital campaign, and Christine is excited to finish strong. She's also looking forward to strategizing around the AAP's global health initiative and having the opportunity to impact children around the world.

Brad Canale, Chief Executive Officer, Northern Michigan University Foundation
Strengthening operations at NMU Foundation
Brad Canale joined the Northern Michigan University Foundation in September 2016. A native of Marquette where NMU is located, Brad previously served as Executive Director of Advancement and Senior Adviser to the Dean for the University of Michigan College of Engineering. Since returning to his hometown and beginning to head the NMU Foundation, he has sought to strengthen all areas of its operations. "From a management perspective, you design from the available market," explains Brad. "In that sense, NMU is no different from larger organizations. You work from your experience base and grow the program."
Building support through staff additions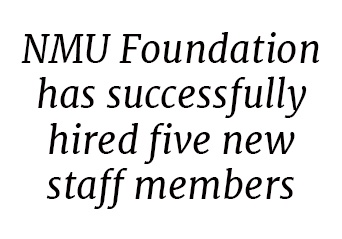 In particular, he has hired high quality staff members to provide necessary support for the program to flourish and grow. By analyzing the organizational structure, Brad and his team identified the need for six new staff members. Since September, NMU Foundation has successfully hired five of those members—including a prospect researcher, an accountant, and other support staff—and is working to fill a corporate relations position. This latter position will help NMU further its commitment to fostering business growth in the Upper Peninsula.
Nurturing talent and driving change
This year, Brad and the NMU Foundation are focused on talent development. Before he joined the Foundation, it didn't have a regular schedule for staff meetings, so Brad recently instituted biweekly, monthly, and quarterly meetings where staff can share updates and ideas. He also organized the first ever all-faculty NMU meeting around development as well as one-on-one coaching for development officers. With regular communication and idea-sharing, Brad is creating an environment for NMU Foundation to better identify and steward all levels of donors.